TV drama The Thief, His Wife and The Canoe showcases set decoration by Art Department's Nicola de Fresnes
9th May 2022
TV drama The Thief, His Wife and The Canoe showcases set decoration by Art Department's Nicola de Fresnes
Watch out for Nicola de Fresnes' new work in the long-awaited, ITV drama, The Thief, His Wife, and the Canoe directed by Richard Laxton and produced by Story Films. Nicola worked on all four episodes with Production Designer Claire Kenny. The series tells the true story of prison officer, John Darwin and his wife Anne, and how John attempted to fake his own death in 2002 to claim life insurance money and avoid bankruptcy, much to the dismay of his long-suffering wife.
ITV's trailer for The Thief, His Wife and the Canoe with John Darwin (Eddie Marsan) and Anne Darwin (Monica Dolan)
After his demise, John takes refuge in his and Anne's seaside home. With locations set across Hartlepool and their dream destination Panama, the exterior of the Darwin's UK home was filmed close to couple's real house in The Headland (Seaton Care), while the interior was filmed in Elstree, London.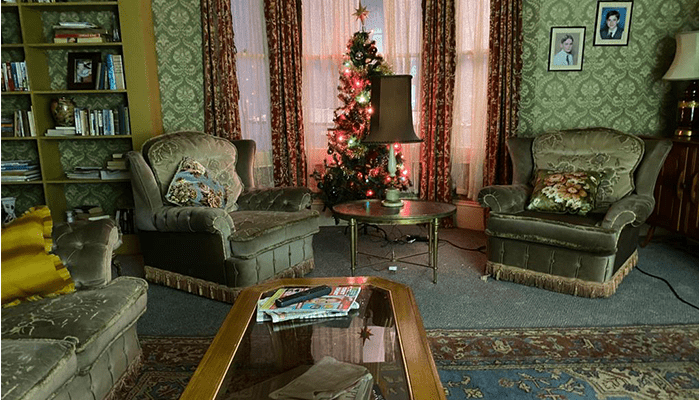 (Images: The Thief, His Wife, and The Canoe, behind the scenes with Set Decorator, Nicola de Fresnes)
The crew built connecting sets to replicate the joined-up nature of Anne and John's house and bedsit. The prison scenes were filmed in the now-closed Holloway Prison in north London, and some sets were specially built including Anne's cell, and the laundry room.
Due to Covid, the production crew filmed in Portugal, not Panama. The flat bought by the couple is located north of Lisbon, while the fish shack, which was transformed into a quirky restaurant for the series, is a beach holiday house located just south of the capital city.