The Nevers wins Best Production Design at British Film Designers Guild (BFDG) Awards 2021
12th March 2022
The Nevers wins Best Production Design at British Film Designers Guild (BFDG) Awards 2021.
Big congratulations to Gemma Jackson and her team for winning Best Production Design (International TV Drama) for The Nevers at the recent BFDG Production Design Awards. Working with Gemma to conjure up a unique, magical world set in Victorian London were Art Department's Set Decorator Tina Jones and Senior Art Director Richard Selway.
For the first time in two years, the awards were hosted in real life by film critic and broadcaster, Mark Kermode. What's more, as the BFDG marks its 75th anniversary, women scooped the majority of the awards—6 out of the 9 went to female production designers.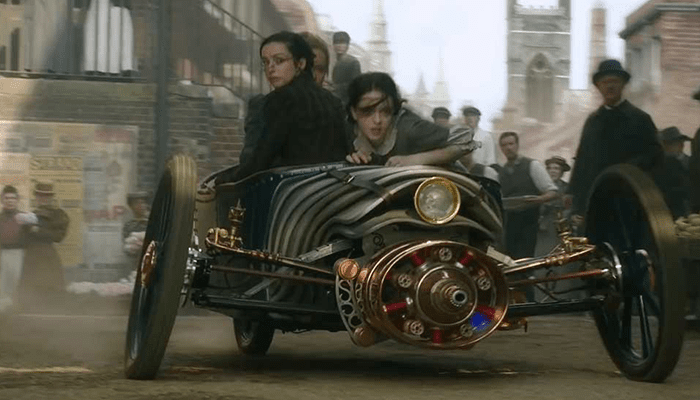 (Image and film clip: The Nevers)
Described by online film review site, Rotten Tomatoes as having "stellar production design", Emmy-winning designer Jackson credits a strong team of concept artists for helping to bring to life her vision. Speaking to Motion Pictures about one of the most imaginative sets, the laboratory of Penance Adair (Ann Skelly), Jackson explained, "I have to say that Tina Jones, my set decorator, did a huge amount of that. And all her nerdy boys in the model department. They loved making all of it. The thing was to try and visualize as much as possible. So, we had things like this beautiful blue cylinder to actually show the existence of electricity. We wanted to show Penance's sense of constant inquiry. It was just fun trying to think about all the things she could do and to make the building breathe in a way."
After the final episode of the supernatural thriller's first season was aired on HBO last year, it's set to return in 2022 with Season 1, Part 2.