Set decorator Niamh Coulter creates magic on Netflix's The School for Good and Evil
19th October 2022
Set decorator Niamh Coulter creates magic on Netflix's The School for Good and Evil
Look out for Netflix's spellbinding adaptation of Soman Chainani's best-selling, young adult fantasy novels, The School for Good and Evil which is released today and showcases more incredible work from Art Department's Set Decorator, Niamh Coulter. Directed by Paul Feig, with Production Design by Andy Nicholson, the star-studded cast, includes Kerry Washington and Charlize Theron, and is narrated by Cate Blanchett.
In an interview with Belfast Online, director Feig commented that, "Bringing it to life was a really fun challenge because this is the first time I have been able to build a work from the ground up. Normally, you are shooting something in our world but we invented every world we're in. As much as I was intimidated at first, I immediately just embraced it because one of the first reasons I like to do these bigger movies…is you get to work with all these great designers and artists and special effects people. It was almost important for me to ensure we did as much as we could practically on set because I didn't want just a bunch of special effects and a bunch of green screens," he explained.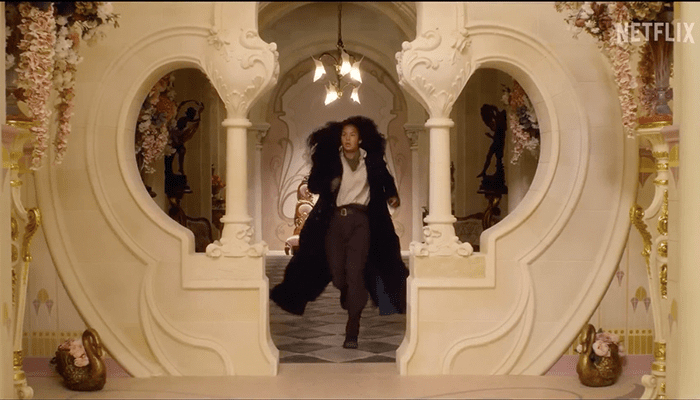 One of the biggest productions to film in Northern Ireland,  the fantasy film follows two best friends, Sophie and Agatha who are taken away from their small village of Gavaldon to an institution and trained to become fairytale-like heroes and villains. Repped by Art Department is Set Decorator Niamh Coulter; Assistant Set Decorator Becca Djan; Assistant Buyer Beth Kent, and Petty Cash Buyer Noah Demeuldre. Much of the film was shot in sound stages at Belfast Harbour Studios and other locations such as Mount Stewart and the Ulster Folk Museum.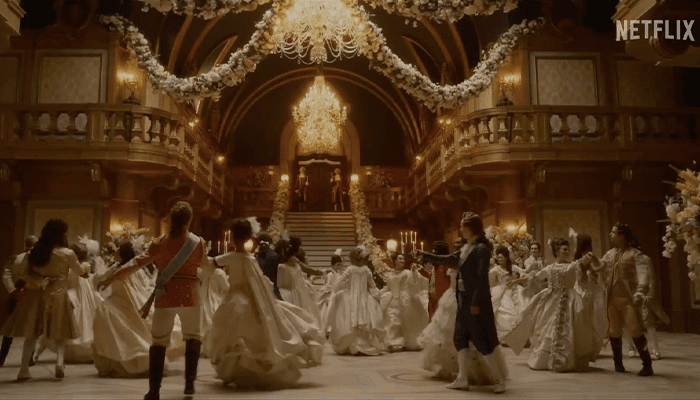 (All Images: The School of Good and Evil, Netflix)
Director Feig hinted that he would love to come back to Northern Ireland with another production: "It's hard to find big stages and these days, there is so much stuff in production, not only because of movie studios but because of all the streaming studios so we are constantly fighting for stage space all over the world. I will bang the drum to tell people to come and shoot in Belfast – I would totally come back here again."