Set decorator Mary-Ann Foster shows flair on new high-end drama Riches
23rd December 2022
Set decorator Mary-Ann Foster shows flair on new high-end drama Riches 
A big shout out to Set Decorator,
Mary-Ann Foster
and Petty Cash Buyer,
Molly Tebbutt
from Art Department for their work with Production Designer Matthew Button on the new, high-end, ITVX and Prime Video drama,
Riches,
released by ITVX on 22 December.
Described as a family empire soap, the Prime Video series tells the multi-layered story of a wealthy London-based family, the Richards. For over twenty years, the family's hair and cosmetics empire, Flair & Glory, has dominated the hair and beauty scene. The story begins with the unexpected death of patriarch, Stephen Richards (Hugh Quarshie).
Produced by female-led, indie production company, Greenacre Films, co-founders Amanda Jenks and Nadine Marsh-Edwards, worked with writer, Abby Ajayi (Inventing Anna, How To Get Away With Murder) and director Sebastian Thiel, on the new show.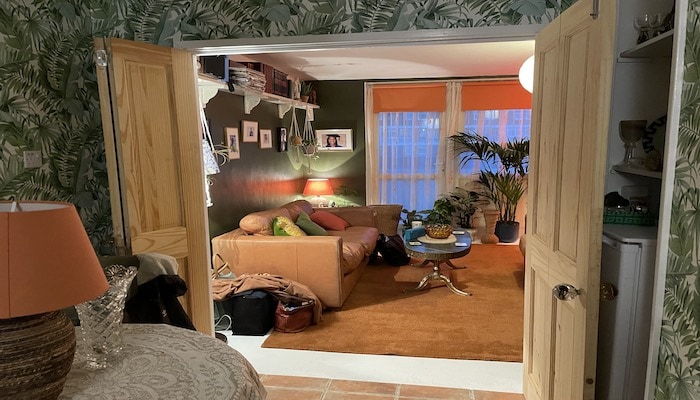 Commenting on the making of the show, Jenks and Marsh-Edwards said: "Being a company (Greenacre Films) that is owned by two women, with one of them a black woman means that diversity has naturally been at the core of everything we do (Been So Long, Unsaid Stories). We love mainstream television and see no reason why changing the perspective of who's telling the story should marginalise a show or make it 'niche' in any way. When it came to making RICHES, we knew that we wanted representation across the board. Not only in front of the camera but behind it too.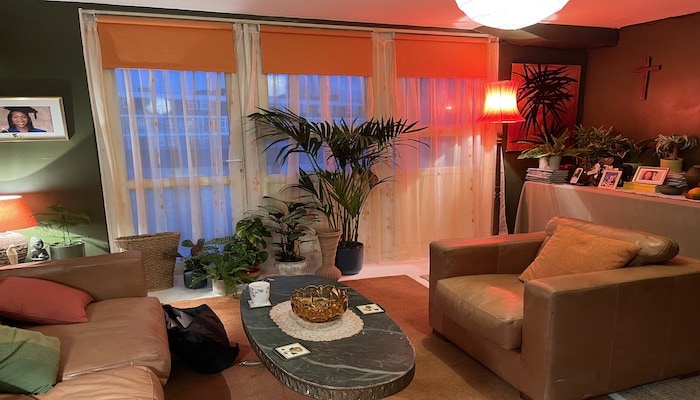 (Images: BTS photos from Riches)
"Three of our HOD's were people of colour and all of the directors were black, we fought hard for representation in the broadest sense across the board in all departments. The crowded market place at the time of filming only served to exasperate an already well documented skills shortage in terms of diversity."