New drama Blue Jean scoops People's Choice at Venice film awards
28th October 2022
New drama Blue Jean scoops People's Choice at Venice film awards
UK writer-director Georgia Oakley's debut film Blue Jean has won People's Choice in Venice's Giornate degli Autori (GdA) Cinema of the Future award scooping 65% of the votes from GdA audiences.
Working with Production Designer Soraya Gilanni on BBC Film's new production were Art Department's Noah Demeuldre (Standby Art Director) and Matthew Allsop (Standby Props). Set in 1988 in north east England drama during the time when the conservative party under Margaret Thatcher is about to pass a law stigmatizing gays and lesbians, forcing Jean, a gym teacher, to live a double life. As pressure mounts from all sides, the arrival of a new girl at school catalyses a crisis that will challenge Jean to her core.
Commenting on the making of the film on the GdA website, Oakley explains, "It was always the plan to make a portrait piece about one woman grappling with her identity as opposed to a big political drama about the law itself… We always intended to shoot Blue Jean on 16mm and with a slightly heightened aesthetic that is less usual in British cinema. We wanted to create a visual language inspired by classics from the time rather than an eighties throwback. Inspired by filmmakers such as Kelly Reichardt and Chantal Akerman, I seek to present a protagonist without glamorisation or misrepresentation. Jean is no hero and that's precisely why I've loved digging into her story these past four years."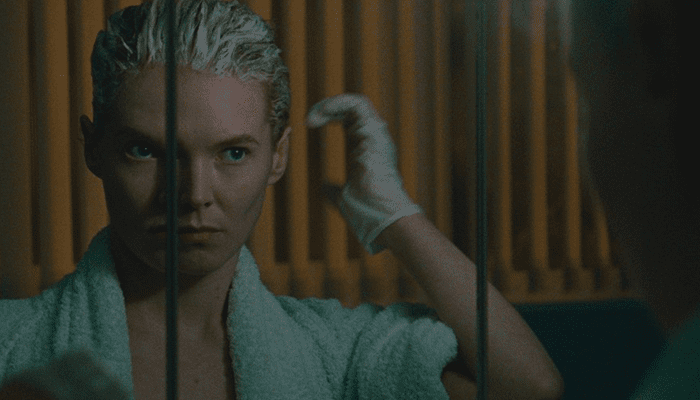 (Images: Blue Jean stills and trailer)
Blue Jean is out on February 10, 2023.