British Film Designers Guild announce new sustainability award
28th March 2022
British Film Designers Guild announce new sustainability  award 
A new Sustainability award for 2022 sponsored by albert was announced at the recent British Film Designers Guild awards ceremony by Katy Tallon albert's industry sustainability manager. The award focuses on sustainable methods of working in the Art Department and will be given next year (2023) for the first time.
albert and was founded in 2011 to support the global Film and TV industry to reduce the environmental impacts of production and to create content that supports a vision for a sustainable future. Speaking about the award, Tallon said: "​​albert is delighted to be working with the British Film Designers Guild on a sustainability focused award for production design. There's already some incredible innovation happening in this department and through this award, we look forward to inspiring and celebrating the very best sustainability advances taking place."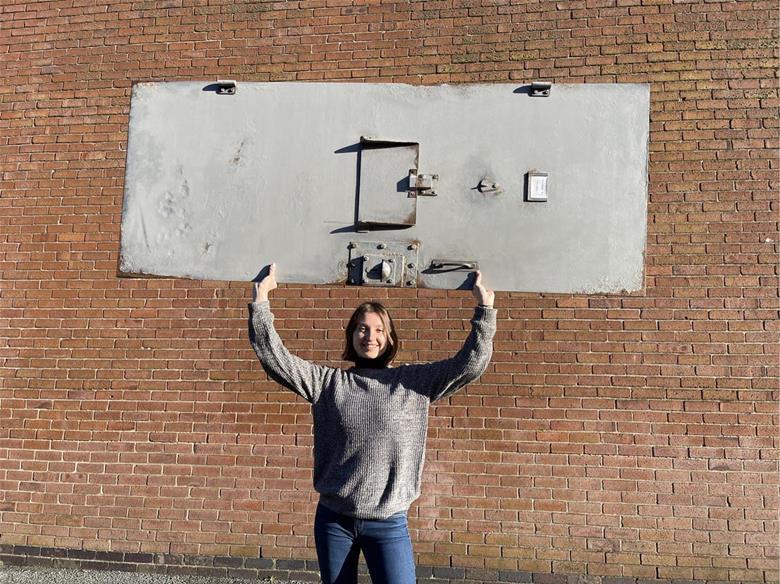 (Image: Vectar Project sets include a prison door that looks like cast iron but is "as light as a feather," says Henderson)
According to albert, a single hour of television produced in the UK—fiction or nonfiction—produces 13 metric tons of carbon dioxide. Indirect effects of the film industry mentioned in Lights, Camera… Action for Nature include CO2 emissions and the use of materials linked to deforestation, while the more direct effects include the damage caused by crews on set.
Green film making involves lessening the environmental impact through sharing knowledge on sustainable innovation in the industry and helping film projects to use sustainable alternatives for lighting, processing waste, transport and catering. Examples of ways to reduce our carbon footprint include avoiding the use of certain materials; donating items to prop houses and organising set sales so that items are given new homes at the end of a production; paperless production systems; recycling of food waste; and making a commitment to Zero Waste in order to preserve the environment from the footprint of film productions.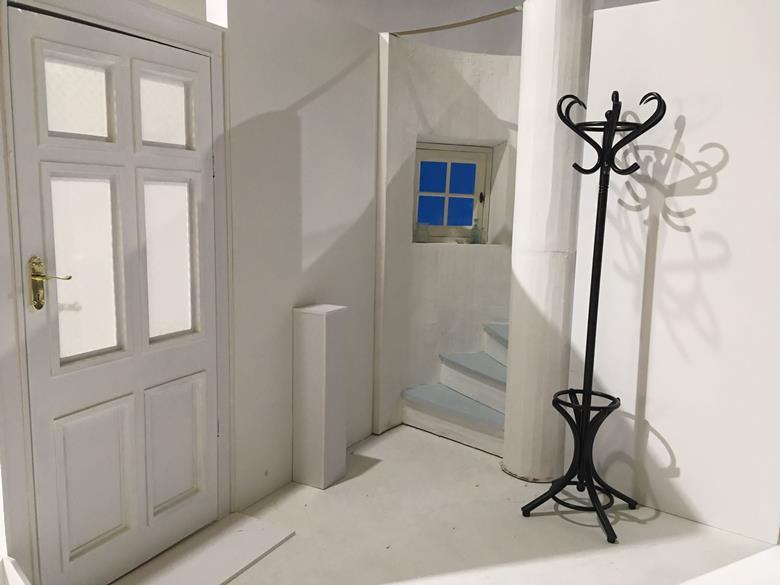 (Images: Infographic from NBC Universal's 'Green is Universal' initiative and photos from The Vectar Project showcasing cardboard sets)
Reduce, Reuse, Recycle
Greater Manchester studio The Vectar Project ran an event in January this year to showcase a variety of film and TV sets made entirely of cardboard. Tom Henderson of the eco-aware studio wants to encourage the industry to switch to cardboard sets and "save millions of tonnes of carbon waste". He said: "Our industry does amazing work in increasing awareness of the climate crisis, but often has no alternative but to add to the damage, building thousands of studio sets every year from wood and MDF, then dumping them the moment the shoot is over."
Green Film Making is a platform for sustainable production which has some Tips & Tricks aimed at the art department.
A panel talk, Setting the Stage for Sustainability, provided advice and invaluable insights into how set designers can build sets for their next productions incorporating sustainability measures.