Art Department crew work on new Peter Strickland film Flux Gourmet
11th February 2022
Art Department crew work on new Peter Stickland film Flux Gourmet
If you enjoy films with a foodie twist, look out for Flux Gourmet which premieres today as part of the Berlin Film Festival's Encounters programme. Described as a satire, it follows a sonic collective on a residency at a research facility devoted to culinary and alimentary performance.
For the third time, IFC Studios and writer and director, Peter Strickland, have teamed up for the film starring Asa Butterfield (Sex Education) and Gwendoline Christie (Game of Thrones) who worked with Strickland on his last film in 2018, In Fabric.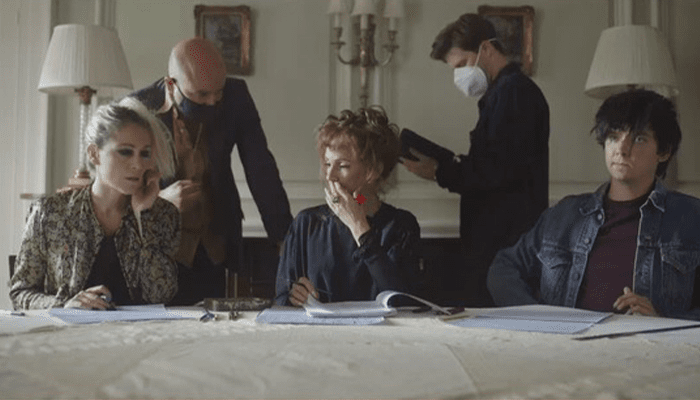 (Images: Flux Gourmet with Standby AD Richard Nik Evans on set standing to the right)
IFC Films President Arianna Bocco commented on Collider, "Peter Strickland's films are unmistakable in their visual style and brilliant narratives and he consistently confronts audiences in a way that challenges and rewards each time."
Helping on the production were a trio of Art Department crew—Supervising Art Director, Harry Chapman; Standby Art Director, Richard Nik Evans; and Prop Master, Sean Robinson. Production company IFC Films has released a teaser trailer for the movie with a general release date set for summer 2022.