Art Department team debut on feature film Femme
16th February 2023
Art Department team debut on new feature film Femme
A big shout out to Art Department crew—Mark Harriott (Senior Art Director); Will Rowe (Art Director); Richard Nik Evans (Standby Art Director); Daniel Munro (Prop Master) and Kate Parnell (Action Props Buyer) for their stellar work supporting Production Designer Christopher Melgram on Femme, the feature directorial debut of duo Sam H. Freeman and Ng Choon Ping, which premieres on Sunday (19 Feb) at the 2023 Berlin International Film Festival.
Based on the winner of the Best British Short Award (BIFA, 2021) and a BAFTA nominee (2021), revenge thriller, Femme, stars Nathan Stewart-Jarrett, George MacKay, Anaïs Demoustier, Tom Mercier and Béatrice Dalle and is produced by Agile Films, with the support of Anton and BBC Film. The producers are Myles Payne and Sam Ritzenberg. The co-producers are Hayley Williams and Dimitris Birbilis.
A teaser has been released here: Femme teaser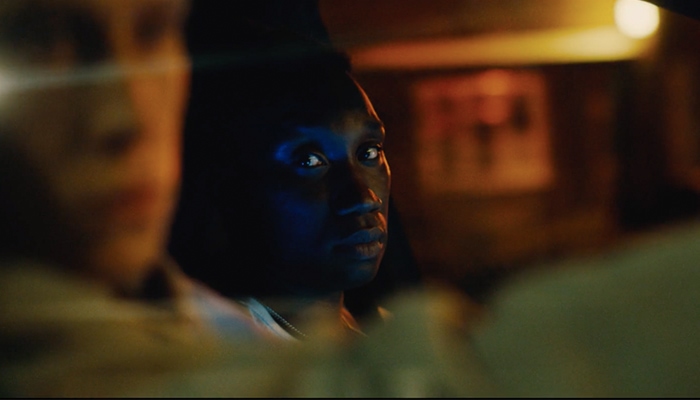 (Image: Femme courtesy Agile Films)
Stewart-Jarrett plays Jordan, a femme gay man whose dad has warned him that "there are always going to be boys who want to hurt you." Later, these words ring true as the night takes a dangerous turn. The story moves between the backdrop of London's LGBTQ+ scene and the wider nightlife world of the capital which is reflected in the neo-noir atmosphere. "We wanted a vibrant film, where intense colours can express opposites of emotion, from warm and joyous to hectic and dangerous. The things that make Jordan powerful in one world leave him vulnerable in another," commented the duo in a recent interview.
"We are huge fans of thrillers, but we felt that the predominantly hyper-masculine genre often excludes the queer perspective," they added. "By putting a gay protagonist at the heart of a thriller, we aim to invert expectations, and push stories from the margin, and ourselves as queer artists, into the mainstream."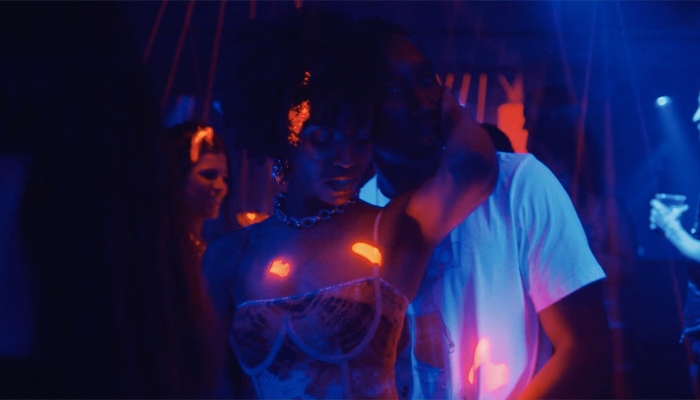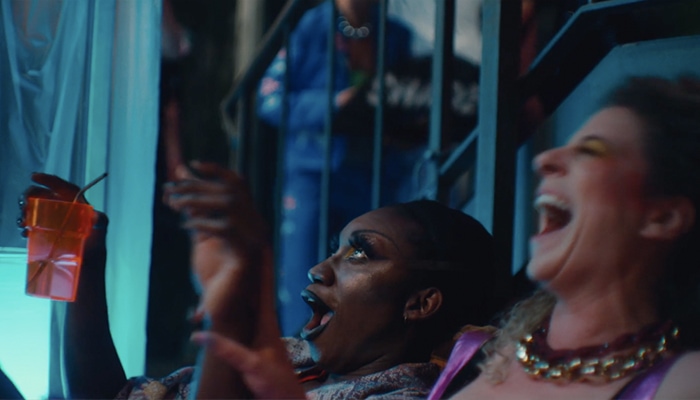 (Image: Femme courtesy Agile Films)
Femme will premiere on Sunday 19 February in the Panorama section of the Berlin Film Festival (February 16-26) which is comprised of 35 films from 30 countries, including 28 world premieres and 11 debuts.