Set Decorator Sophie Newman plays wedding planner for HBO's Succession
17th April 2023
Set Decorator Sophie Newman plays wedding planner for HBO's Succession
Look out for Art Department's Sophie Newman, who was recently interviewed about her role as Set Decorator for episodes Pre-Nuptial (S1, E9) and Nobody Is Ever Missing, on HBO's Emmy award-winning series, Succession, about a dysfunctional family dynasty, the Roys.
170-year-old, Eastnor Castle, located near the Welsh border, is one of the family's special country estates and provides the setting for Shiv's wedding in the episode Pre-Nuptial.
Speaking to The Ringer online, Newman says she became "a kind of Roy family wedding planner" adding layers of décor to an interior rich in art. With spray-painted ferns weaved into the chandeliers, white rose arrangements, mirrored tables, and a glass marquee for the reception, Newman chose a muted palette.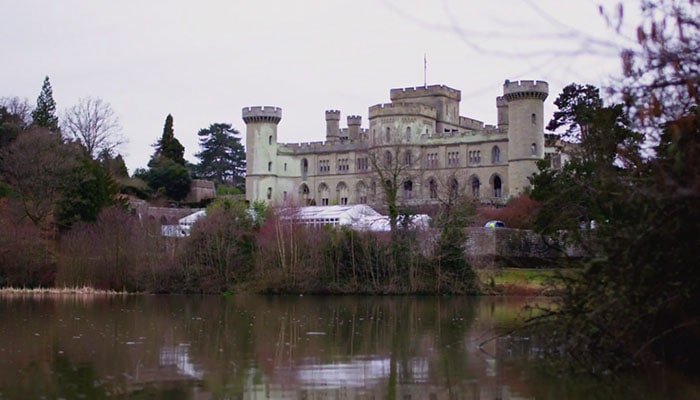 Images above and below: Succession, Pre-Nuptial (S1, E9)
"I didn't have many varieties of colour in there," Newman is quoted as saying. "It had to stay quite clean and sophisticated. It's mainly golds, whites, bronzes. The environment needed to be just elegantly simple but powerful at the same time.
"Even wallpapers and the furnishing, carpets and rugs and things like this, nothing is new. Everything has a personality, has a history and a provenance. That's the key, is that it's layered."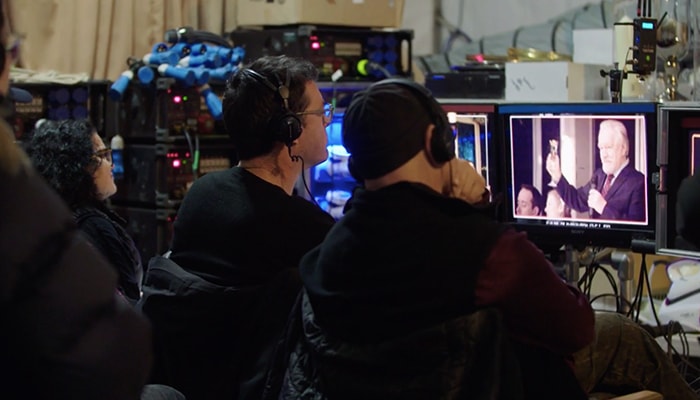 Directed by Mark Mylod (Executive Producer) with production design by Steven Carter, Succession is now on its fourth series.